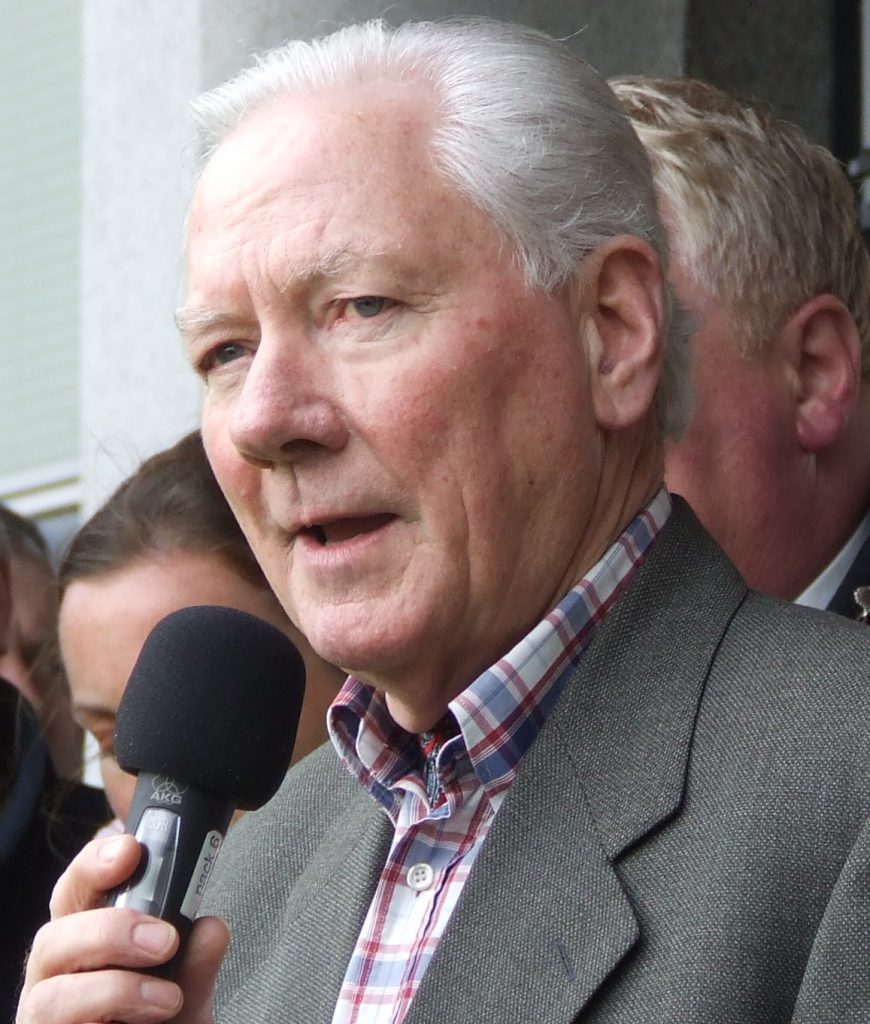 The recent deaths of RTÉ broadcasting giants Gay Byrne, Marian Finucane and Larry Gogan prompted an enormous outpouring of sadness from the public, reflecting the genuine fondness and respect that people felt for them. Coming in rapid succession, the loss of three much-loved figures no doubt led many to feel that the familiar soundtrack of their lives was being stripped away. While both Gay Byrne and Larry Gogan had been ill at the end, the sudden passing of Marian Finucane caused widespread shock and sorrow among colleagues and in her loyal listenership base.
All three were forged as broadcasters when RTÉ was king and reigned unopposed in a drab media landscape consisting of one radio and one television channel. The wave of pirate radio that swelled up from the late 1970s was yet to occur and the voices of Byrne, Finucane and Gogan were the beacons shining out of the gloom. Without detracting from their unparalleled competence as broadcasters, the absence of competition was a huge factor in their success. Some of the commentary on their deaths simplistically credited Byrne and Finucane in particular with bringing about social change in Ireland in the 1970s, overstating the influence of individual broadcasters and of the media itself. A more nuanced assessment would be that both Byrne and Finucane were acutely aware of the hankering for change and liberalisation and chose to give it voice in their programming. They had an innate sense of how the media worked and how radio in particular, as the original and more intimate medium, could be a powerful conduit for current and emerging trends in society. Although they were in the same place at the same time, Byrne and Finucane were very different broadcasters. Despite all of the commentary associating Byrne with a changing Ireland, he was in fact socially conservative and while Finucane kept her political cards close to her chest her early radio and television programmes were avowedly feminist in character. Both had their flaws: Byrne could be judgmental as his infamous 1993 interview with Annie Murphy revealed and Finucane's radio programme arguably lost some of its edge in later years. But their ability to deal with sensitive public and personal issues was unparalleled and that skill came into its own in that uniquely intimate space of the radio studio. Who can forget Byrne reading letters from listeners about the Anne Lovett tragedy in 1984 or Finucane's heartbreaking interview in 2008 with her friend Nuala O'Faolain about her terminal cancer diagnosis?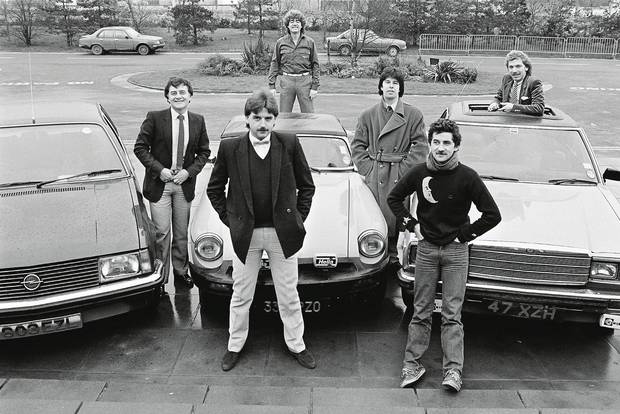 Larry Gogan also represented change but in a more subtle sense: his was the revolution not of rights for women or airing the voices of gay people but of introducing pop music to a national audience when the growth of pirate radio forced RTÉ to open Radio 2 in 1979. Gogan was unusual among Radio 2 DJs in that he was one of a handful who was moved across from the original radio channel. Many of his new colleagues had been poached from the pirates but Gogan was switching from a station paying lip-service to pop music to one established to promote it. As the first presenter on the new station, it was unsurprising that Gogan became the voice and icon of what became RTÉ 2FM. Despite his advancing years and several 2FM identity crises he maintained an audience of loyal listeners right to the end, prompting the station to be renamed 'Larry Gogan FM' in his honour on his final day. Continuing to broadcast almost to the end he moved only last year to the digital station RTÉ Gold.
However in the tumult of tribute programmes and reports over the past few weeks, some stark facts stand out, pointing to the crisis facing RTÉ and public service broadcasting in general. Almost all of those who expressed sorrow publicly about the deaths were in their 50s if not older still: the audiences and panels on the Late Late Show tributes, the people phoning Liveline and those stopped on the street for vox pops. There has indeed been an outpouring of sadness but as RTÉ is prone to doing when its own stars are in question, one could be forgiven for thinking that the entire nation was in mourning. But who are the people under 40 who listened to these broadcasters, or knew about their contributions to Irish radio and society generally? This is not to blame younger generations for embracing social and digital media but rather to point out a difficult truth somewhat lost in the recent tributes. Although the industry doesn't draw attention to the demographic breakdown of JNLR surveys, it is an undeniable fact that radio listenership is in precipitous decline among the young. The deaths of Byrne, Finucane and Gogan mark the changing of the guard, the end of the era of broadcasters who came into their own when RTÉ reigned supreme before the pirates and then independent radio shattered the state broadcaster's dominance. Who are the new stars to replace them, or are there stars anymore in the fragmented and embattled radio landscape?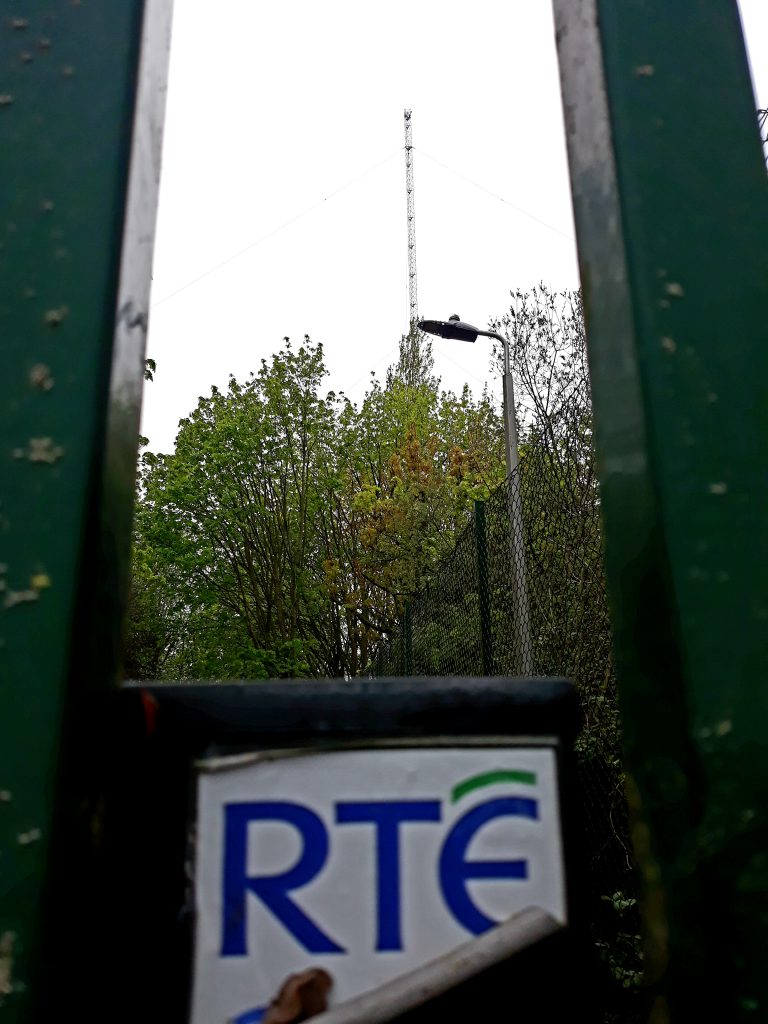 These factors are part of the reasons for the deep financial crisis at RTÉ. More and more people, especially younger generations, have long abandoned traditional radio and media generally and live their lives in Smartphone bubbles regulated by social media conglomerates. This has not happened by accident but rather is a prime example of unfettered capitalism: large private companies run by multimillionaires gaining immense power on the back of political decisions not to regulate them. In the interest of protecting democracy itself, there is a powerful argument in favour of greater support for public service broadcasting but the model that will survive the current crisis is far from clear. Taking radio alone, does RTÉ divest itself of the confused identity crisis that 2FM has become and focus on services that have a far clearer public service remit? There is little to distinguish 2FM from the private national broadcaster Today FM or indeed many local commercial stations. Nobody does news and current affairs better than RTÉ, and no other radio broadcaster supports the Irish language, the arts or classical music to the same extent. However RTÉ Raidió na Gaeltachta is starved of funds, RTÉ Lyric FM is facing a downgrade and specialist programming such as the arts is bound to shrink.
Ironically, Larry Gogan's last station RTÉ Gold is facing the chop along with the rest of the digital stations in an attempt to stem the flow of blood. Perhaps what RTÉ radio now requires is a transfusion of innovation not seen previously as part of a renewed model of public service broadcasting focused more on providing diversity than on serving mass audiences. Rather than being shut down, the digital radio stations should be strengthened and expanded as high-quality niche services providing a choice not offered by anyone else. RTÉ Gold had real potential but was never developed but why not also launch RTÉ Country, RTÉ Multilingual, RTÉ Archives, RTÉ Gaeilge and 30 other specialist stations on DAB? Most of these could be automated and run on a shoestring but nonetheless would reflect the essence of what public service broadcasting should be: promoting diversity and serving underserved audiences. In the circumstances it is nothing short of a miracle that RTÉ's long wave radio service has survived at all, but there is a strong argument that the Irish public service broadcaster should make its signal available to the Irish in Britain without technical barriers and at zero cost to listeners. Telling impoverished Irish pensioners in Liverpool to download the RTÉ app on their smartphones is not an appropriate response to the target audience. Long wave should also be developed as a proper analogue opt-out for public interest items, carrying breaking news such as the re-convening of the Stormont assembly or indeed the recent funerals of Gay, Marian and Larry.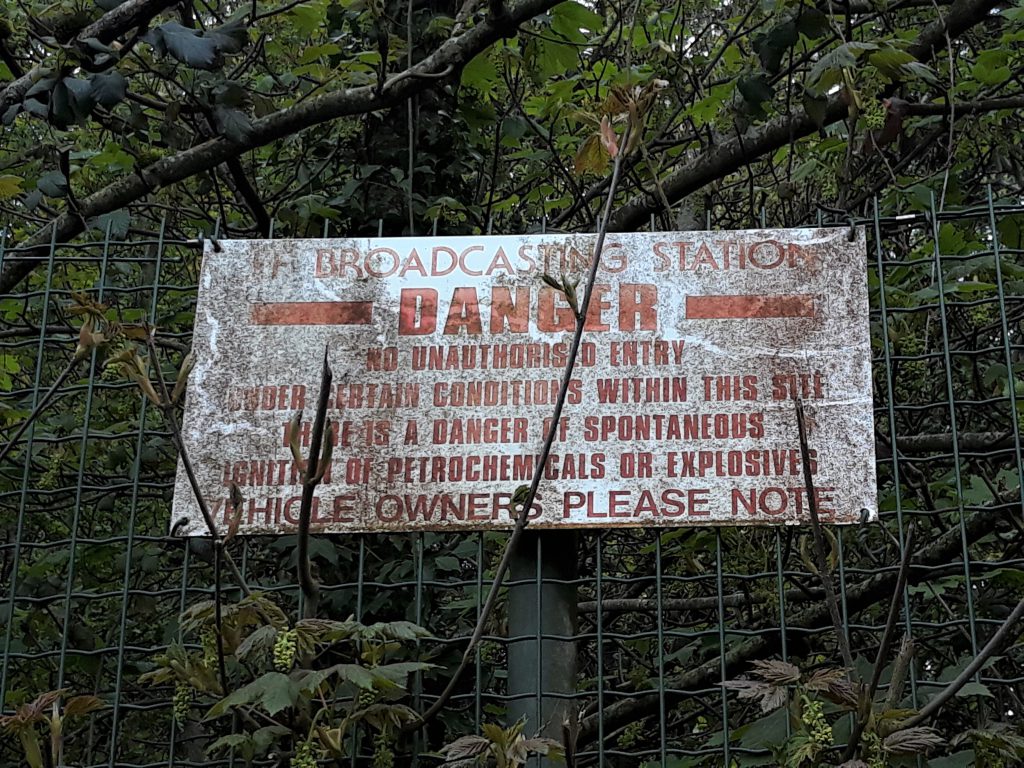 2020 will be another crucial year for RTÉ. Will its digital radio stations close, removing the potential to develop greater diversity in its radio offering? Will 2FM, the elephant in the room, continue to absorb enormous resources despite the existence of other similar stations? What will be done to bolster expensive but vital services such as quality news and current affairs? With a general election on the horizon, what ideology about public service broadcasting will emerge from the new government, further neoliberalism from Fine Gael or something more supportive of a viable public media from other parties?
RIP Gay, Marian and Larry and thank you for your enduring contribution to public service broadcasting and radio in general over the past 50 years. You would not recognise what it will become.
Listen to Dr Harry Browne of TU Dublin discuss the RTÉ crisis and the future of public service broadcasting in the December 2019 edition of Wireless.